Govt., Boj Discuss Action After Stocks Plunge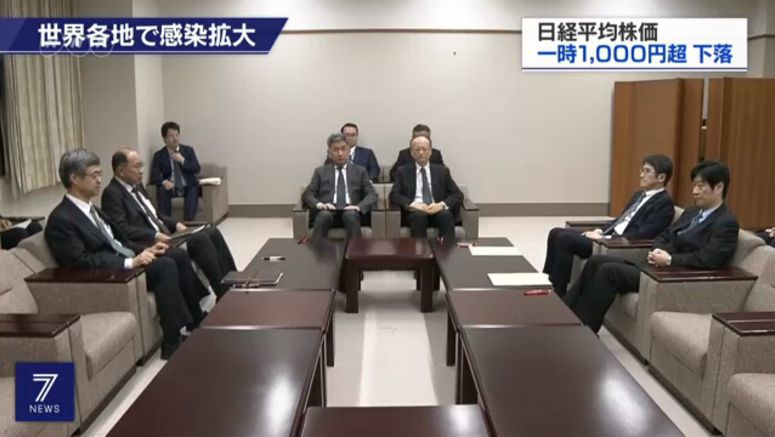 The Japanese government and the Bank of Japan held an emergency meeting on Tuesday to discuss the plunge in Tokyo stocks, caused by anxiety about the impact of the coronavirus outbreak on the global economy.
The meeting brought together senior officials from the BOJ, the Finance Ministry and the Financial Services Agency.
After the meeting, the vice minister of finance for international affairs, Yoshiki Takeuchi, said the epidemic has reached Italy and other areas, and that may make people wonder how far it could spread.
He also said the government needs to work together with the BOJ to draw up necessary measures.
The meeting is being held at a time of turbulence in money markets, triggered by issues such as Brexit and US-China trade frictions.
On Tuesday, the Tokyo stock market declined sharply as it reopened after a three-day weekend, following selloffs in the US and Europe.
The Nikkei Stock Average immediately plunged 1,000 points at the opening, from Friday's close.
The index finished at 22,605, down 781 points or 3.3 percent, from the previous trading. It was the largest fall this year, and the lowest close since October.
European markets remain cautious. Stock prices continue to fall on Tuesday in major markets.
On Monday in Italy, where the number of infected people was the highest in Europe, the stock price index in the Milan market fell by over 5 percent.
Market analysts say that many investors are cautiously waiting to see how the new strain of coronavirus spreads in Italy and other countries.