Govt. Eyes Revising Law To Set Up New Space Unit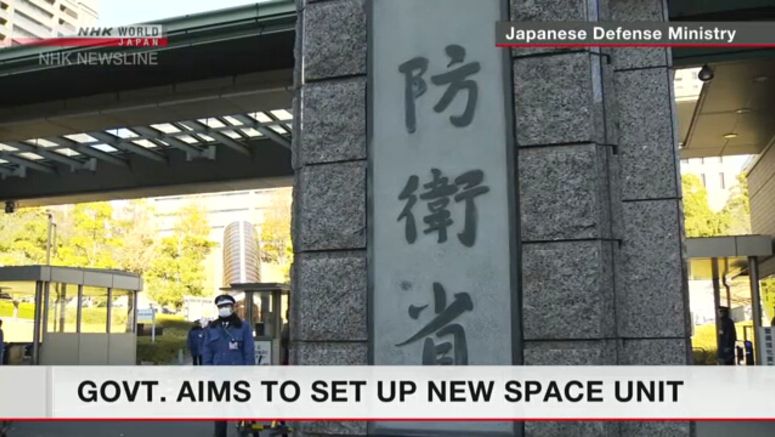 Japan's Defense Ministry plans to submit a bill to the current session of the Diet to establish a space unit.
The ministry is considering creating the new unit and increasing the number of personnel starting this April to beef up its defense capabilities in the realms of outer space and cyberspace.
It plans to submit to the current Diet session a bill to revise the ministry's establishment law and have it enacted.
The space operation unit will be set up at the Air Self-Defense Force base in Fuchu City in Tokyo, for the purpose of monitoring suspicious satellites and space debris. The unit will consist of about 20 personnel.
The ministry also plans to increase the number of personnel in the existing cyber-defense unit by about 70 to roughly 290. They will work as a joint unit of the Ground, Maritime, and Air Self-Defense Forces.
Also being planned is the formation of another new unit of about 70 personnel to prepare for the deployment of a US-developed large reconnaissance drone.
Global Hawk will begin operations in fiscal 2021 starting next April. The drone will be based at the Air Self-Defense Force's Misawa Air Base in northern Japan.