Govt. Lists Coronavirus - Caused Pneumonia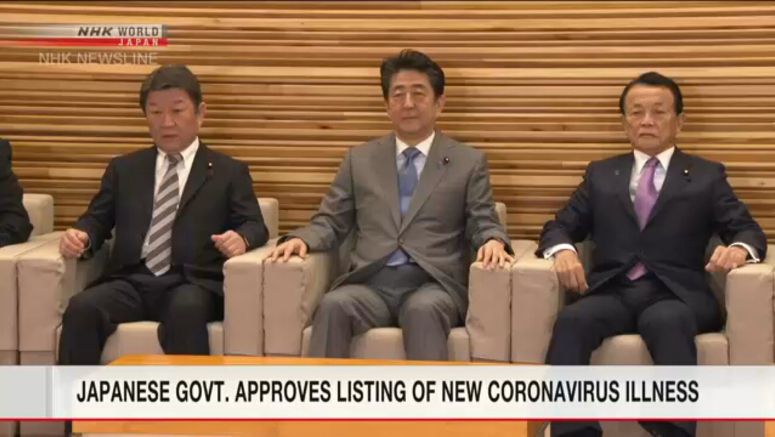 Japan's government has added pneumonia caused by a new strain of coronavirus to its list of designated infectious diseases.
The Cabinet approved an ordinance on Tuesday giving the illness the designation under the country's infectious disease and quarantine laws.
The designation will allow the compulsory hospitalization of people who are infected with the virus.
Prefectural governors will be authorized to advise such people to be admitted to specified medical institutions which are equipped to handle infections. Those who don't follow the advice will be forcibly hospitalized.
Authorities will also be able to instruct patients to take a leave of absence from work for a certain period. All medical costs will be covered by public funds.
Under the quarantine law, officials at airports and seaports will become able to instruct those suspected of infection to undergo tests and medical examinations.
Anyone who refuses can be penalized.
The ordinance is expected to go into effect on February 7, but officials say the government will cover hospitalization costs before that.
This is the fifth time Japan has invoked the designation. It's the first since the Middle East Respiratory Syndrome, or MERS, in 2014.