Govt.: Solid Drop In Cases Key To Lift Emergency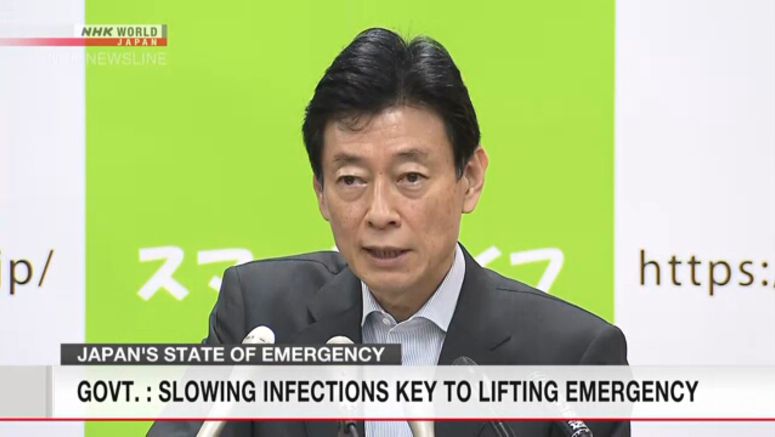 Japan's minister in charge of the coronavirus response says the number of new cases in the country is falling. But he warned that lifting the state of emergency may only be possible after the slowdown continues for a certain period of time.
The daily number of reported cases in Japan fell below 100 on Thursday for the first time since the state of emergency was declared last month.
Economic Revitalization Minister Nishimura Yasutoshi told reporters on Friday that the result is due to the efforts made by the public. He added that the number of people being discharged from hospitals is also rising.
Nishimura said there are moves to ease restrictions in 34 prefectures that are not under a special alert.
Nishimura said 27 prefectures are considering whether to relax stay-at-home measures. Instead, they plan to ask people to refrain from traveling outside their prefecture, and avoid eating or drinking in entertainment districts. He also said 21 prefectures are moving to allow gatherings of up to 50 people.
Nishimura said the resumption of economic activity must come with thorough infection prevention measures, because asymptomatic carriers can spread the virus.
He expressed hope that governors will make appropriate decisions based on the circumstances of each prefecture.
Referring to lifting the state of emergency, Nishimura said the government is particularly focused on the number of new cases.
He said officials need to see the trends for a two-week span as well as weekly before making the decision.