Govt. To Boost Production Of Heart - Lung Machines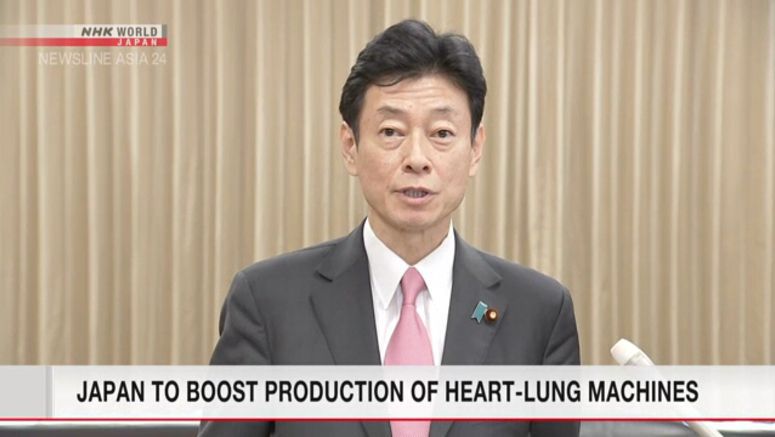 The Japanese minister in charge of coronavirus measures says the government's emergency economic package will include measures to increase production of heart-lung machines.
Economic Revitalization Minister Nishimura Yasutoshi met on Thursday with Doctor Takeda Shinhiro, an expert on ECMO machines that replace the functions of the heart and lungs.
Takeda noted that ECMO therapy has been effective to some extent in treating patients in serious condition.
But he said doctors with specialized medical techniques are needed as much as the machines because such patients could increase. .
Nishimura later told reporters the government already subsidizes the introduction of ventilators and ECMO machines, but it will do more to upgrade the medical care system to save as many lives as possible.
He added the government's emergency economic package to be compiled next week will include funds for the increased production and training of ECMO machines.