Govt. To Compensate Canceled Go To Travel Bookings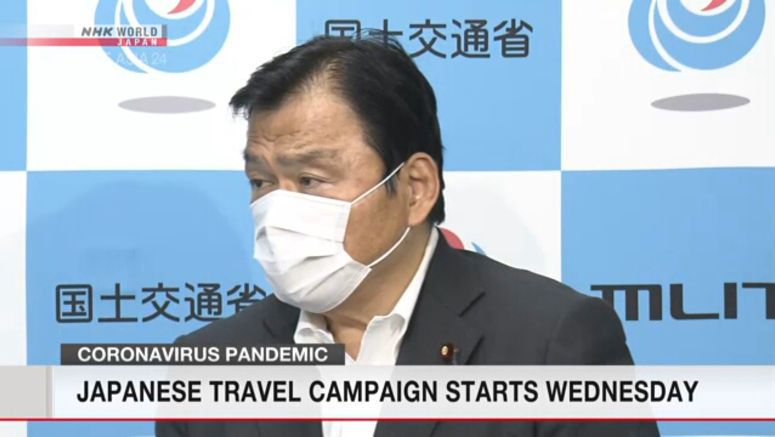 Japan's government is again shifting its policy on a major campaign to shore up tourism hit hard by the coronavirus pandemic.
Transport and tourism minister Akaba Kazuyoshi now says people will not have to pay cancellation fees for trips to and from Tokyo, which have been excluded from the campaign.
Under the "Go To" campaign that begins on Wednesday, the government offers subsidies to partially cover people's domestic travel costs.
However, visits to Tokyo and travel by Tokyo residents were excluded last week, due to a spike in coronavirus infections in the Japanese capital.
Akaba had said earlier that the government would not compensate for bookings canceled due to the change. But on Tuesday, he reversed course.
Akaba told reporters that people will not be asked to pay cancellation fees for bookings made between July 10, when the campaign's starting date was announced, and July 17, when Tokyo was excluded.
He said travel agents that have already collected the fees should offer refunds, and the government will compensate them for the actual losses incurred.