Govt. To Consider Lifting Emergency Every Week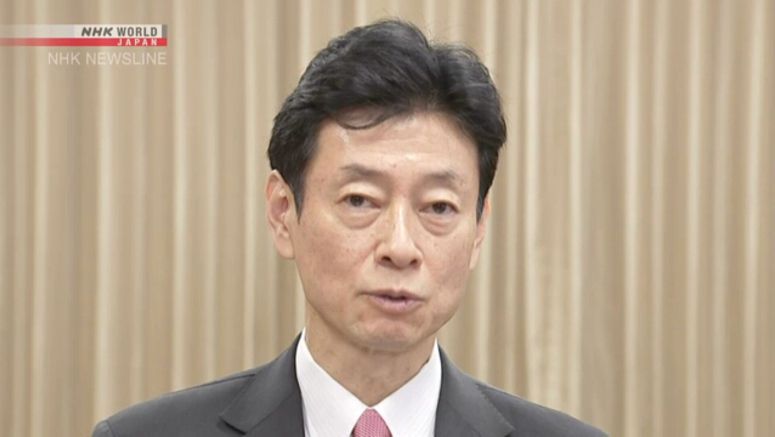 Japan's minister in charge of the coronavirus response says the government plans to hear experts' opinions every week to consider whether to lift the state of emergency for the coronavirus.
Economic Revitalization Minister Nishimura Yasutoshi held separate teleconferences with leaders of Japan's major business organizations and the representative of prefectural governors on Tuesday.
The talks came one day after the government decided to extend the nationwide state of emergency to May 31.
Nishimura called for cooperation to reduce human-to-human contacts to contain the spread of the virus.
He suggested he will hear experts' opinions on May 14 and 21 on whether the state of emergency declaration can be lifted, or restrictions on social and economic activities can be relaxed for each prefecture.
The criteria will include the number of recent infections, situation of the local health system, and the number of virus tests. Officials plan to present concrete target figures to the public beforehand.
The government hopes to gradually relax restrictions on social and economic activities. To avoid a surge in the number of new infections, it is calling on people to continue to take thorough anti-virus measures.