Govt. To Consult Experts On Easing Capacity Limits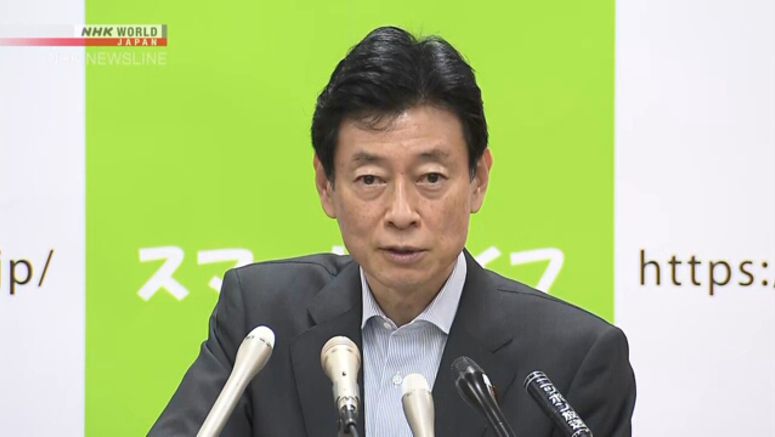 Japan's minister in charge of the coronavirus response says he'll seek experts' views on the planned easing of attendance limits for major events on August 1.
Nishimura Yasutoshi said on Tuesday that he'll ask experts at a government subcommittee meeting on Wednesday to analyze the latest infection trends.
The minister said the subcommittee will also discuss global efforts to develop vaccines against the coronavirus and how vaccinations can be offered to people in Japan.
Nishimura said he is alarmed by a recent gradual rise in infections of the elderly and seriously-ill patients.
He said the government must keep a close eye on transmissions from young people to their family and friends. He pledged to do his utmost to prevent the spread of the virus to elderly people.