Govt. To Exclude 2 Cities From New Go To Bookings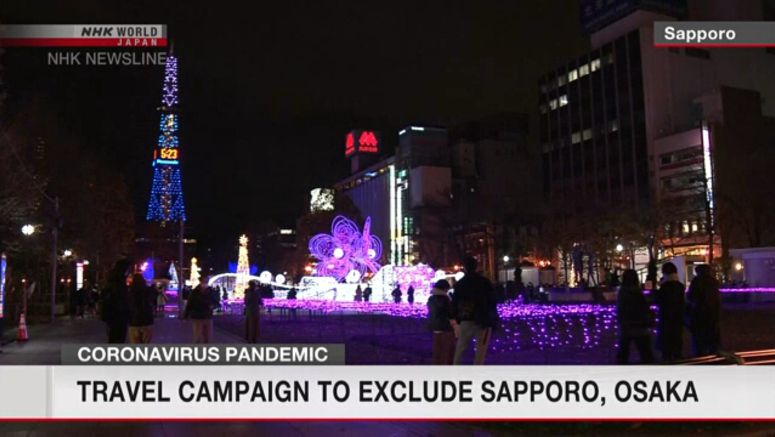 The Japanese government will suspend travel subsidies for new bookings to the cities of Sapporo and Osaka, where coronavirus cases are increasing.
The government has been planning to exclude regions with a spike in cases from its "Go To Travel" campaign.
On Monday, the governor of Hokkaido suggested that there would be no choice but to include Sapporo on the list of exceptions. The governor of Osaka indicated he will demand that the government do so for Osaka City.
Experts say cases are on the rise in parts of Tokyo and Aichi Prefecture as well.
The government plans to work closely with local leaders to come up with responses in these regions.
The government is also considering other measures for regions where cases are rising. They include putting its "Go To Eat" voucher system on temporary hold, as well as asking restaurants and bars to reduce their hours or close.