Govt. To Fast - Track Approval Of Antiviral Drug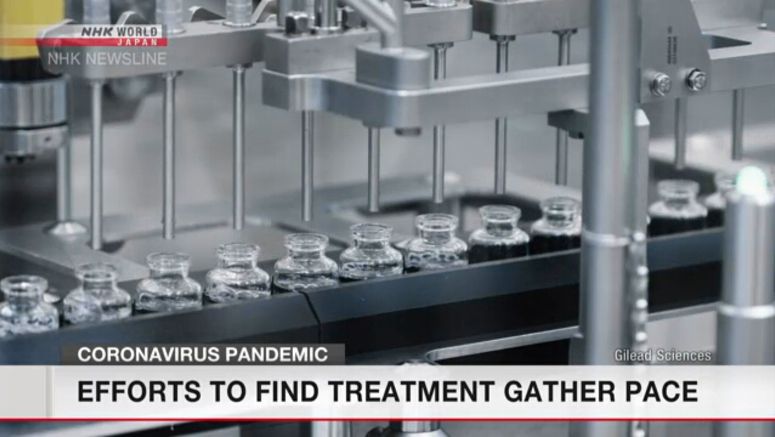 Japan's health minister says the government will fast-track approval of the antiviral drug remdesivir as a possible treatment for the disease caused by the coronavirus.
Remdesivir is being developed abroad as a treatment for Ebola. It's now being clinically tested in several countries, including Japan, to see whether it's also effective against the coronavirus.
Health minister Kato Katsunobu told reporters on Tuesday the drug would be put through a special approval system, which is applied in emergencies to prevent the spread of infectious diseases.
A condition for applying the system is that sale of the drug has been approved overseas.
Kato said several countries are considering approving the drug, and the Japanese government will begin screening as soon as its emergency use is permitted abroad.
Germany and the United States were the first to start screening remdesivir for approval and the Japanese government is waiting for their results. If Japan approves the drug, it would be the country's first coronavirus treatment.