Govt. To Postpone Crown Prince's Ceremonies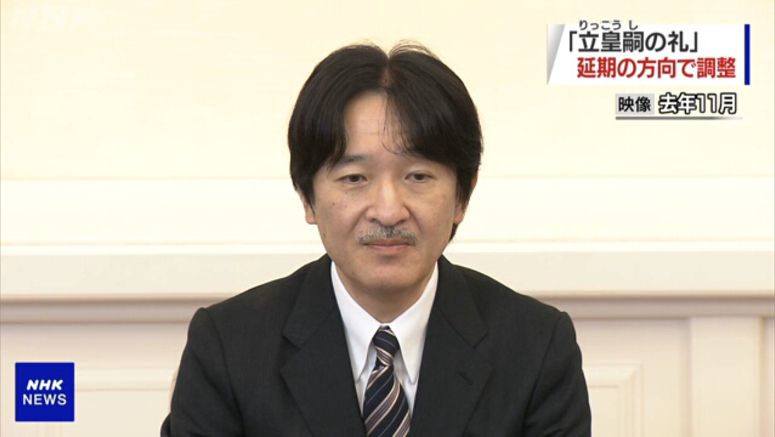 The Japanese government plans to postpone two ceremonies to proclaim Crown Prince Akishino as the heir to the throne.
The ceremonies for the proclamation of the Crown Prince were scheduled to be held on April 19 at the Imperial Palace in Tokyo.
Chief Cabinet Secretary Suga Yoshihide said on Friday that Prime Minister Abe Shinzo had instructed the government to arrange the postponement, following the declaration of the state of emergency over the coronavirus. Suga said the ceremonies committee will set a new schedule for the events.
The government had earlier decided to reduce the number of guests at the ceremonies and to cancel a banquet.