Govt. To Set Guidelines For Family Reunion Travel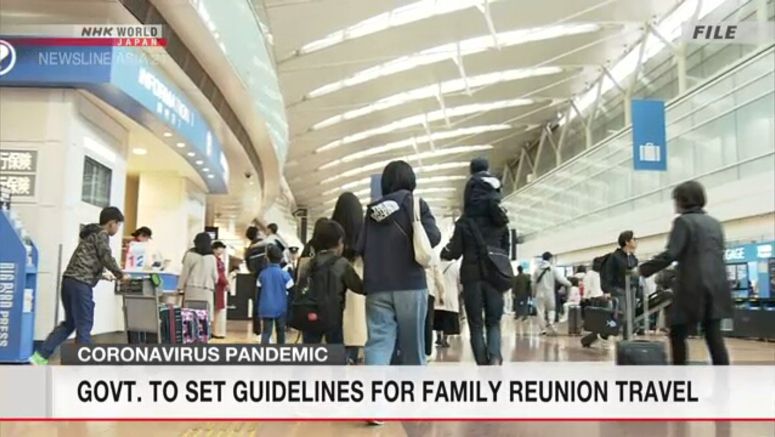 The mid-summer holidays in Japan are a time when many people visit their hometowns and family. Ahead of the "bon" holidays next week, the government plans to set guidelines to prevent travelers from spreading the coronavirus.
Some local leaders are worried that people living in city areas may spread the virus when they visit their smaller locales for family reunions.
But the central government is promoting tourism and gradually resuming social and economic activities, while trying to control the coronavirus.
Chief Cabinet Secretary Suga Yoshihide said on Monday that the government is not discouraging all people from visiting other prefectures during the holidays.
The minister in charge of coronavirus response, Nishimura Yasutoshi, said there is no problem with families visiting a tourist spot and staying there, while taking sufficient precautions.
He called for special caution against droplet transmission during big meals, especially those attended by elderly family members.
Government officials plan to hold an expert panel meeting this week to discuss what measures people should take during hometown visits.
The government launched a travel promotion campaign last month, but excluded travel to and from Tokyo due to a spike in coronavirus infections in the capital.