Govt. To Set Guidelines For New Year Events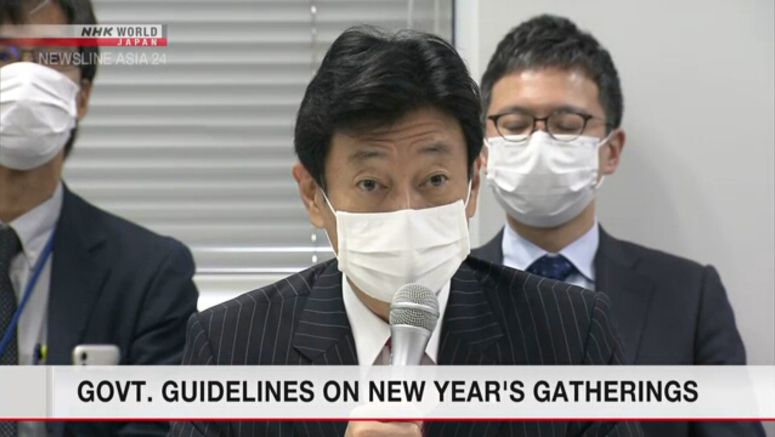 The Japanese government plans to come up with guidelines to prevent coronavirus infections among people who visit shrines or attend other large-scale events during the New Year holidays.
Economic Revitalization Minister Nishimura Yasutoshi spoke at the inaugural meeting of an expert panel on Friday.
The panel is tasked with discussing anti-infection measures at mass outdoor gatherings and other occasions.
He said many events that draw huge crowds are normally scheduled for the New Year holiday period.
He said the government will use the supercomputer Fugaku to conduct simulations to see how droplets are spread, as part of efforts to explore ways to balance anti-infection measures and economic and cultural activities.
Nishimura said that he expects guidelines for preventive measures at New Year's events will be made public in early November.
The panel will also discuss whether restrictions on attendance at movie theaters can be eased. Currently, only half the number of seats can be occupied when eating is permitted during a screening.