Govt., Tokyo To Focus On Cases In Nightlife Hubs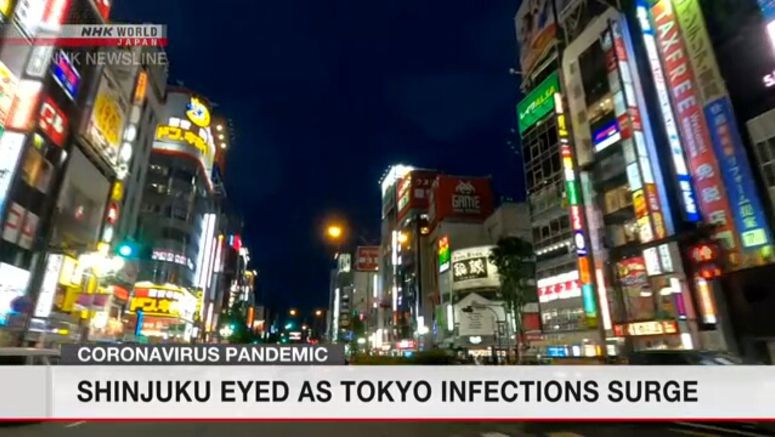 Japan's minister in charge of the nation's coronavirus response and the governor of Tokyo have agreed to cooperate on measures to curb the rising trend of coronavirus infections in the capital's nightlife districts.
Nishimura Yasutoshi and Tokyo Governor Koike Yuriko met on Sunday. The mayor of Tokyo's Shinjuku Ward, Yoshizumi Kenichi, joined the meeting. Shinjuku is home to the Kabukicho district and other nightlife hubs.
Their meeting came one day after authorities released guidelines for preventing infections at restaurants and entertainment businesses where staff and customers are in close contact.
The three agreed to work hard to implement the guidelines in Tokyo's nightlife areas, as infections in such locations are increasing. They decided to provide information to customers of establishments where cases have been detected. The staff will also be asked to undergo PCR tests for the virus.
Nishimura later told reporters that he hopes the measures will become a model for Tokyo's other wards and Japan's major cities.
Tokyo reported 47 new cases on Sunday. This is the first time since May 5 that the daily count for the capital has risen above 40.
Nishimura said he views the number as a good sign, as it shows entertainment businesses are testing more of their employees.
He added that the latest surge will not change the government's plan to move to the next phase of easing social and economic restrictions on June 19.