Grape Orchard In Yamagata Opens For Tourists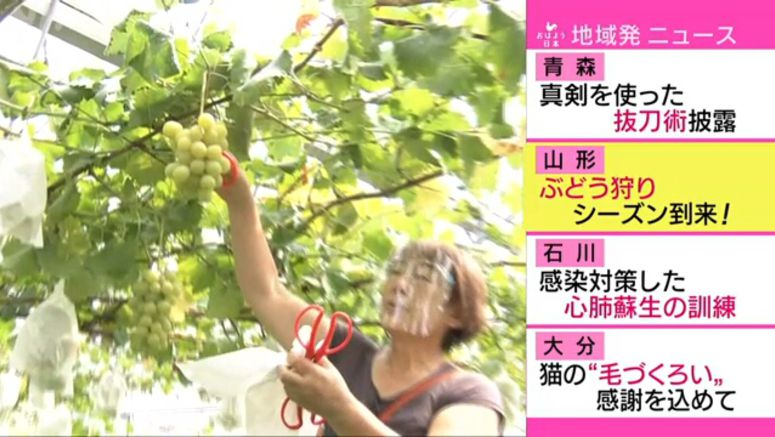 A grape orchard in northeastern Japan has opened for fruit-picking, allowing visitors to enjoy the seasonal fruit.
Two farms in Sagae City in Yamagata Prefecture accept more than 1,000 tourists every year. Large grapes such as Kyoho and Suiho are the city's specialty.
One farm opened up for visitors last week after its grapes ripened.
Many tourists visited the orchard on Sunday. As part of anti-coronavirus measures, they had to have their temperatures checked and register their contact information before beginning a tour of the farm.
They enjoyed picking the grapes and tasting the fresh, sweet fruit.
An elementary school student from Yamagata City said happily, "It's delicious. Just a bunch is enough to fill my stomach."
The city's grape orchards will be open until around early October.