Green Light For More Travel In Japan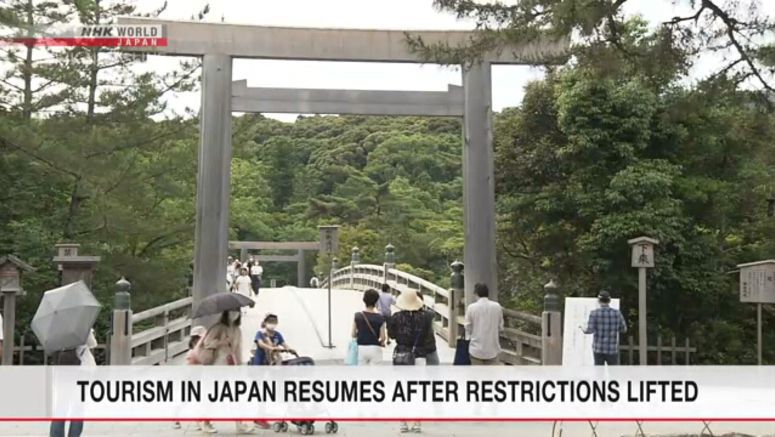 People in Japan are moving about again on the first weekend since authorities lifted cross-country travel restrictions. On Saturday, crowds were seen venturing to distant tourist attractions.
NHK footage of the Tomei expressway shows the roadway is packed with vehicles. The cars are moving at a crawl. This is the first weekend since the government lifted the nationwide request to refrain from cross-prefectural travel.
Day trip bus tours have resumed for the first time in three months. Dozens of people gathered at a bus terminal in Tokyo's Shinjuku district before departing on day trips to nearby prefectures to go rafting and pick fruit.
At Ise Shrine in Mie Prefecture, central Japan, tourists visited the Ujibashi Bridge leading to the main sacred palace. Many people are visiting from other prefectures.
In the town of Hakone in Kanagawa Prefecture, near Tokyo, staff of a ryokan Japanese inn devised a measure to help people enjoy the communal bath while avoiding crowded, close contact settings.
The manager of the inn says they have to observe social distancing, and hopes her customers will enjoy this new style of hospitality.