Haka Cheers Up Students Before University Exams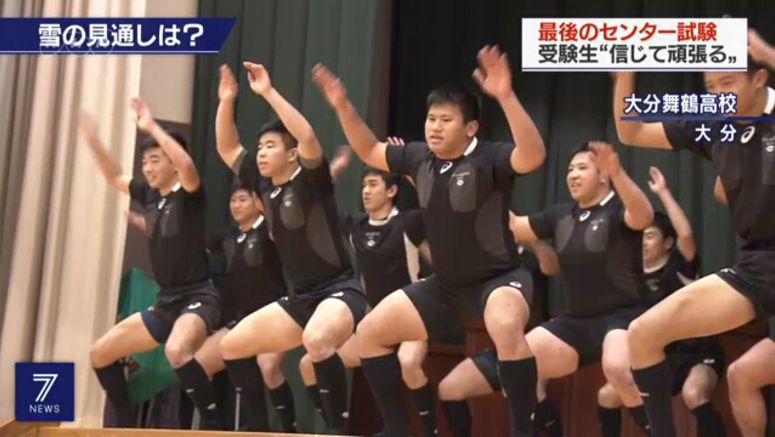 Members of a high school rugby club in western Japan have performed a Haka dance to encourage students who will take the unified university entrance exam this weekend.
The event was held for about 300 third-year students at a high school in the city of Oita on Friday, the day before the start of exams.
The Haka is a traditional dance and performed by New Zealand's rugby team, the All Blacks, before each match to boost their fighting spirit.
After the Haka dance, teachers took to the stage to urge the students to do their best. The students raised their fists over their heads and replied with loud voices.
One student said she was relieved that so many people cheered her on, and said she will try to perform well on the exam.