Hayabusa2 Continuing Return To Earth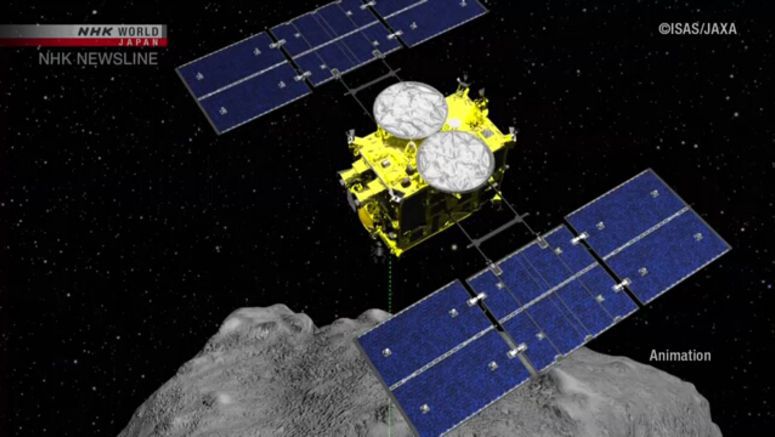 Japan's space agency says its asteroid probe is continuing its return to Earth as planned after the first injection of its main engines.
Hayabusa2 last December began its return after completing a mission on the asteroid Ryugu.
The Japan Aerospace Exploration Agency, or JAXA, on Thursday announced that Hayabusa2 completed the 880-hour injection of its ion engines.
Officials say the probe is about 239 million kilometers from Earth, traveling 24.35 kilometers per second as planned.
The engine's second injection is expected to start in May.
The agency plans to have the probe detach a reentry capsule expected to contain rock samples in November or December before landing in an Australian desert.
Agency officials say they're considering sending Hayabusa2 on a new mission, and hope to decide on concrete plans.
Mission manager Makoto Yoshikawa says the probe is working well, and that they will stay focused until the end through precise orbit control.