Head Of A - Bomb Survivors' Group: Big Step Forward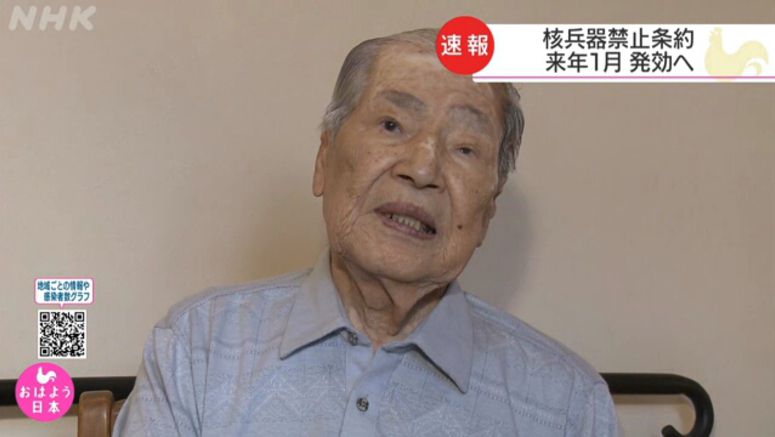 The head of the atomic bomb survivors' group in Hiroshima, Tsuboi Sunao, says the news that the treaty will take effect is a big step forward.
Tsuboi said the treaty will not lead to the immediate abolition of nuclear weapons, but it will still be a major step towards achieving that goal.
He vowed to continue working to urge the nuclear powers and countries under the nuclear umbrella to join the treaty.
Tsuboi added that he especially wants the Japanese government to respect the wishes of atomic bomb survivors and consider joining the treaty.