Heavy Rain Causes Damage In Disaster - Hit Kyushu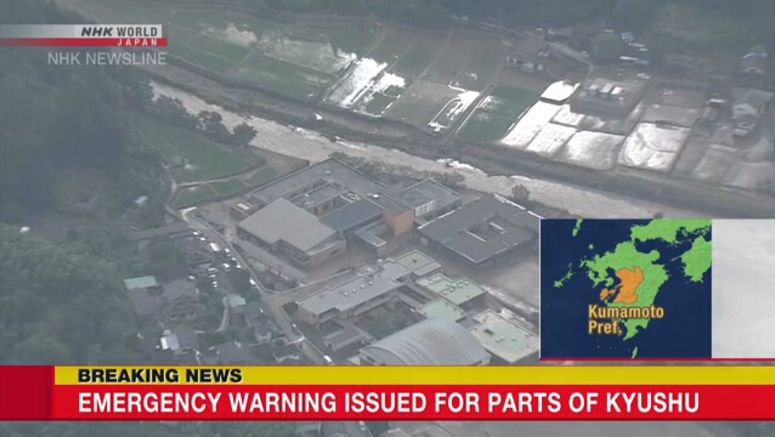 Heavy rain pounding the Kyushu region in southwestern Japan has already caused mudslides and flooding, with deadly results.
Officials say 41 people have been confirmed dead in Kumamoto Prefecture.
Fourteen of them were found without vital signs on Saturday at a nursing home in Kuma Village.
In Kanoya City in Kagoshima Prefecture, footage from a viewer shows flooded roads and water flowing out of what is believed to be a drain.
The local fire union says they have received several rescue requests from residents.
In the city of Minamisatsuma, police say a man in his 60s is missing after leaving his house to deliver newspapers.
And in the city of Tarumizu, the heavy rainfall disrupted travel along a national highway.
The city says that no one was injured, but it has received several reports of landslides and road embankments collapsing.