Heavy Rain Expected In Eastern, Western Japan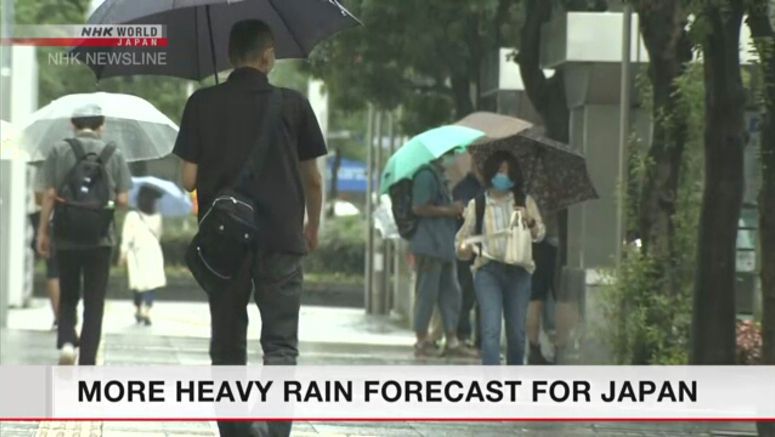 Weather officials say a seasonal rain front lingering over Japan is creating localized rainclouds that will unleash torrential showers over western and eastern Japan through Monday. They warn that the downpours could trigger landslides and cause rivers to overflow.
The Meteorological Agency says the rainclouds formed over the Kinki, Tokai and Kanto-Koshin regions on Saturday because of unstable atmospheric conditions.
The town of Inami in Wakayama Prefecture, Central Japan, recorded 46 millimeters of rain in 1 hour through 5 p.m.
Weather officials forecast 50 millimeters or more per hour across western and eastern Japan through Monday.
They say in the 24 hours through Sunday evening, there will likely be 200 millimeters of rain in Tokai and Shikoku, 120 millimeters in Kinki and Kanto-Koshin, and 80 millimeters in Hokuriku.
More rainfall is expected through Monday evening.
Forecasters are warning of landslides, overflowing rivers and flooding in low-lying areas, as well as lightning and gusting wind. They say in some places, the soil has already absorbed a tremendous amount of moisture from the lingering seasonal front, so even a small amount of additional rain could trigger further disasters.