Heavy Rain Expected In Wide Areas Of Japan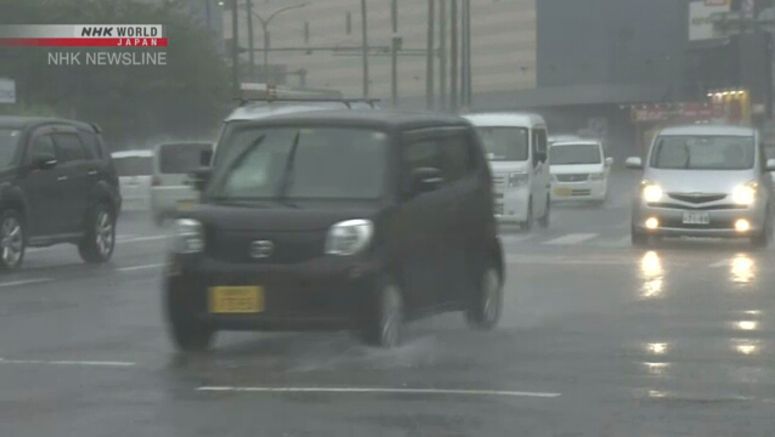 Japanese weather officials say heavy rain and thunderstorms will hit some parts of Japan's Pacific Coast through Saturday, raising the risk of mudslides.
The Meteorological Agency says warm and humid air has flown into the front and the low-pressure system, creating an unstable atmospheric condition mostly in western Japan.
Southern Kyushu received torrential rain on Friday morning. In one hour through 11 a.m., 31 millimeters of rain fell in Tarumizu City, Kagoshima Prefecture.
The officials warn that the front may bring heavy localized downpours of more than 50 millimeters per hour in some parts of western Japan and the Tokai region in central Japan through Saturday noon.
Within 24 hours until Saturday morning, 250 millimeters of rain is expected in southern Kyushu and the Shikoku region, 180 millimeters in northern Kyushu and the Kinki region, 150 millimeters in the Tokai region, and 100 millimeters in the Kanto-Koshin region.
The officials are warning of possible mudslides in the Kyushu, Tokai and Kanto-Koshin regions as they were hit by downpours earlier in the week.
The officials are also urging residents to stay vigilant for flooding in low-lying areas, overflowing rivers, lightning strikes, and sudden gusts of wind including tornadoes.