Heavy Rain Hits Greater Tokyo Area, Central Japan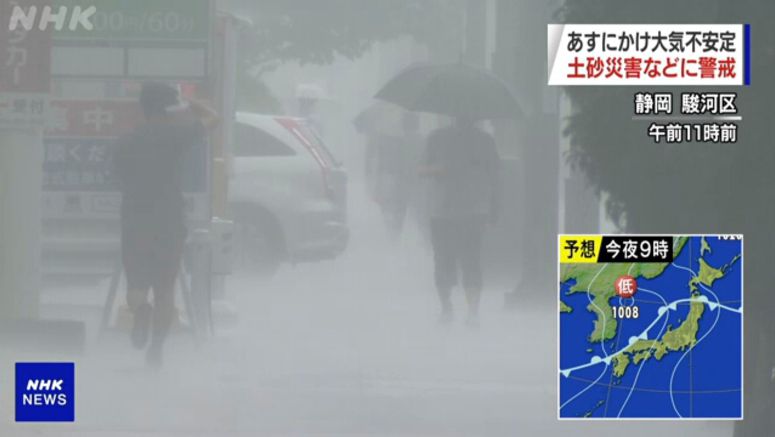 Japanese weather officials say heavy rain has been intermittently pounding the greater Tokyo area and the country's central region of Tokai.
Meteorological Agency officials say rainclouds have developed over those regions due to warm and damp air flowing toward the seasonal rain front over Japan.
More heavy rain is forecast into Monday across eastern and western Japan, mainly in areas along the Pacific Ocean.
Weather officials are calling on people to stay vigilant against mudslides, overflowing rivers, and floods, as well as lighting and gusty winds.