Heavy Rains Expected In Western, Eastern Japan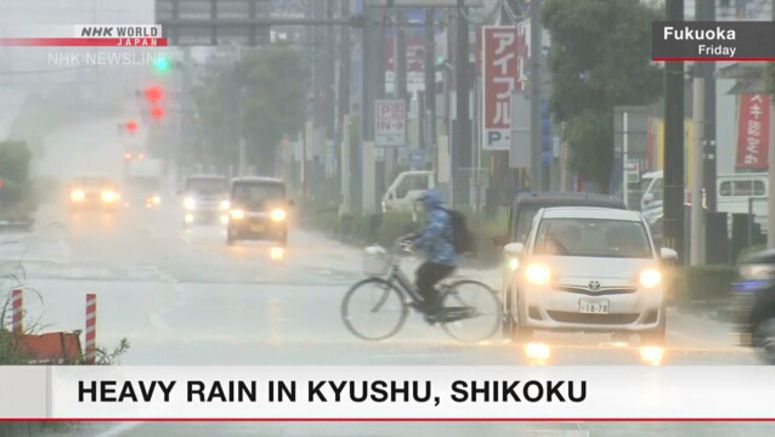 Heavy rains are pounding parts of Kyushu and Shikoku. Weather officials warn that wide areas of western and eastern Japan may also be subject to more rain through Sunday.
The Meteorological Agency says a lingering seasonal rain front and a low-pressure system are causing unstable atmospheric conditions in western Japan.
The risk of landslides has increased in parts of Tokushima prefecture.
In the 24-hour period through Saturday morning, 300 millimeters of rainfall is forecast in Kyushu, 250 millimeters in Shikoku, 200 millimeters in Chugoku, and 100 millimeters in the Kinki, Hokuriku and Tokai regions.
Weather officials are urging people to stay on the alert for landslides, rising rivers and flooding in low-lying areas. They are also warning of lightning strikes and sudden gusts of wind, including tornadoes.
In Kyushu and other areas recently hit by torrential rains, even a small amount of rain could trigger disasters. Officials are urging people to pay attention to evacuation information issued by local governments and to flee early if necessary.