High - Risk Groups Urged To Avoid Tokyo Travel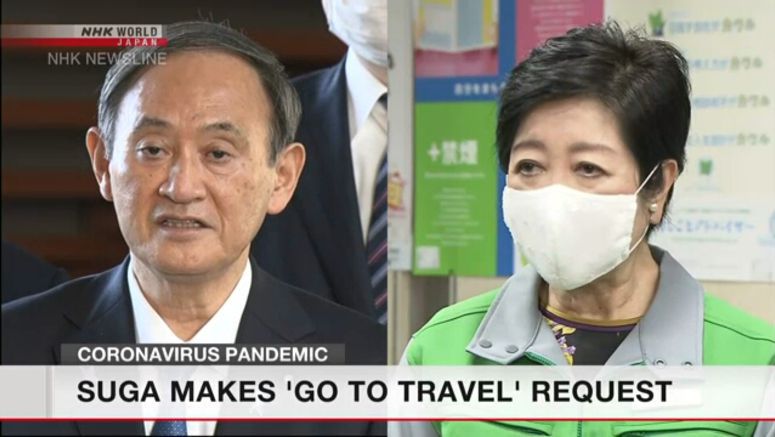 Japan's government will urge seniors and people with underlying health issues not to use its domestic tourism campaign to travel to and from Tokyo. The decision is in line with a request from the capital where coronavirus cases are surging.
Prime Minister Suga Yoshihide and Tokyo Governor Koike Yuriko agreed on Tuesday that they will ask people aged 65 and older and those with existing health conditions to refrain from making such trips.
Suga later told reporters that he and Koike agreed that they will do whatever they can to prevent any further spread of the virus.
The "Go To Travel" discount campaign was introduced to boost the tourism industry, which has been hit hard by the pandemic.
Sapporo and Osaka have been temporarily excluded from the campaign following spikes in cases in those cities.
The government is increasingly wary of the situation.
On Tuesday the highest single-day nationwide death toll was announced, and serious cases continue to rise.
The government plans to work with local authorities to secure hospital beds and medical staff to treat patients.
It will also urge the public to ensure they take basic preventive steps, and ask businesses to implement teleworking policies.