Hiroshima Governments Appeal 'black Rain' Ruling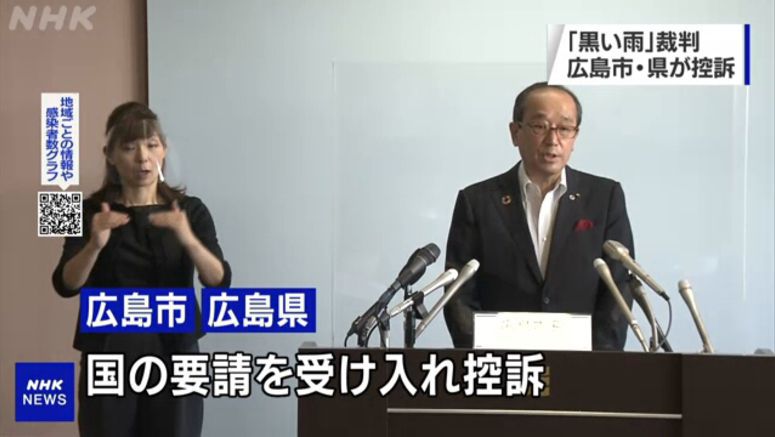 The mayor of Hiroshima City says the city and Hiroshima Prefecture have jointly appealed a district court ruling over the post A-bomb "black rain" case.
Mayor Matsui Kazumi made the announcement to reporters on Wednesday, the deadline for appealing against last month's Hiroshima District Court ruling.
The lower court recognized the plaintiffs who were exposed to radioactive rain immediately after the 1945 atomic bombing as "hibakusha," or sufferers of the bombing.