Hiroshima Trying To Return A - Bomb Victims' Ashes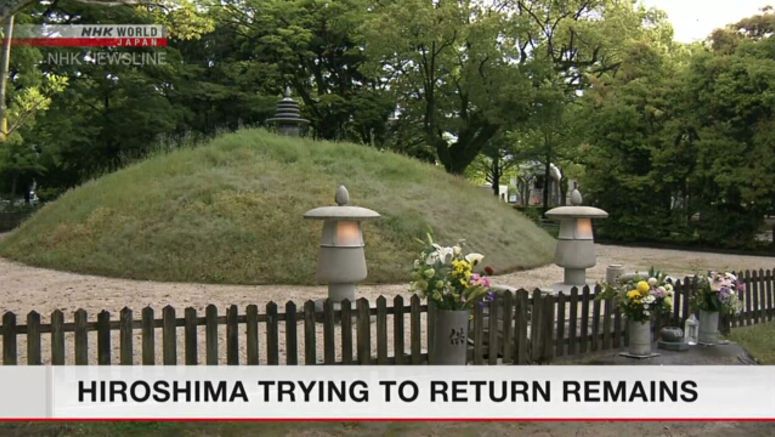 Officials in the city of Hiroshima have begun their annual campaign to trace the relatives of atomic bomb victims whose remains have been identified but not yet claimed.
The officials on Thursday sent out a list of the names of 814 victims of the 1945 bombing of the city to municipalities across Japan.
The 814 people are among about 70,000 victims whose remains are entombed in a memorial mound in the Peace Memorial Park in Hiroshima. Most of their identities are unknown.
The city began searching for the relatives in 1955. It sends out the list to local governments and survivors' groups around this time every year.
The officials say they have been able to locate the relatives of 999 victims so far. Some families asked for the remains to be returned to them.
But the officials say they have received few inquiries about the list in recent years, and only two victims' remains have been returned to relatives in the past decade.
This year, the officials mailed the list to about 2,000 places. They have also posted it on the city's website.
A Hiroshima City official, Uemoto Shinji, says it's painful that the names of as many as 814 people still need to be put on display 75 years after the bombing.
Uemoto says the officials distributed the list in the hope that the ashes can be returned to relatives.