Hotel For Covid - 19 Patients Shown To Media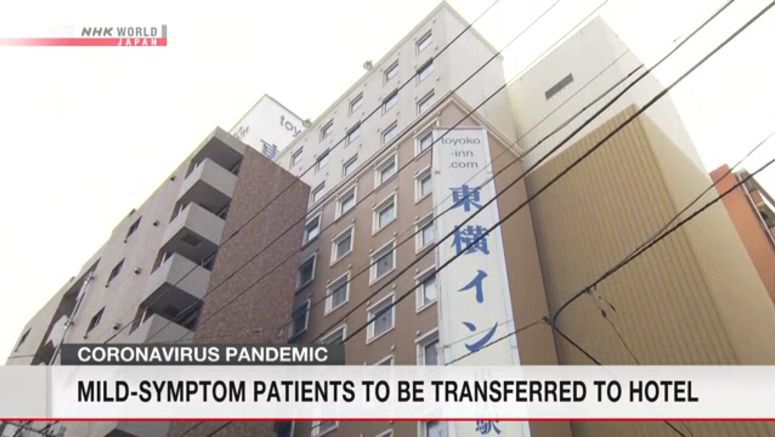 Rooms of a business hotel in Tokyo that will accommodate coronavirus patients with mild or no symptoms were shown to the media on Tuesday.
The Tokyo Metropolitan government plans to move less ill patients to hotels in the capital to secure enough hospital beds to prepare for a possible spike in the number of severely ill patients.
It has booked a hotel operated by Japanese hotel chain Toyoko Inn and will relocate patients who have agreed to the move on Tuesday afternoon.
About 100 patients are expected to stay on the fourth floor or above of the 12-story building. The inside of the rooms have been kept as they usually are.
The patients will stay inside their rooms except to come down to reception on the ground floor to pick up boxed meals. Notices have been put up in the hallways asking the patients to stay in their rooms and not roam about.
In the lobby, Self-Defense Forces personnel have set up partitions to keep staff and patients separated.
Metropolitan government officials say city officials and nurses will be available around the clock at the hotel and a doctor will be on the premises during the day. They say the patients' temperature and condition will be monitored daily.
The patients are expected to spend an average of about a week there, and the cost of their stay will be fully covered by tax money.
A city official says they hope to acquire knowhow at this hotel and expand their efforts so that they can establish a system under which gravely ill patients can receive proper care.