Hotels Concerned Over China's Halt Of Group Tours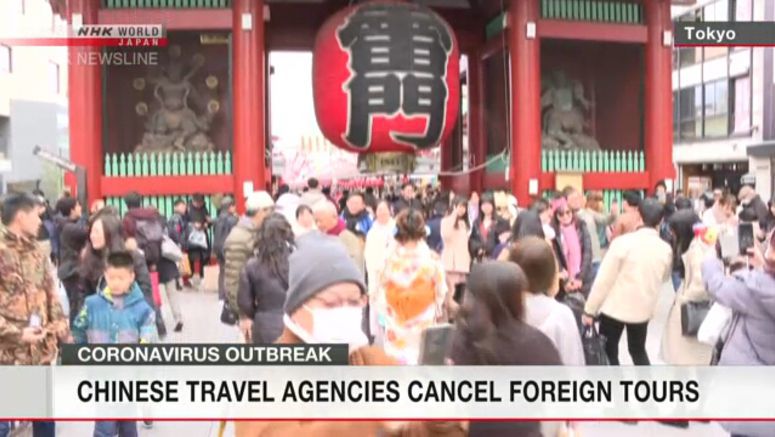 Hotels in Japan are concerned about the possible impact of China's decision to halt overseas group trips beginning Monday in a bid to contain the spread of the new coronavirus.
One hotel in central Tokyo usually has about half of its 90 rooms occupied by guests from China.
The hotel management says it has already seen some cancellations by Chinese who planned to come on group tours and other travelers since the outbreak began, and that it is worried the impact will increase further.
A hotel official says even the cancellation of a single group is a big blow, as 10 or more rooms are usually reserved for such a tour.