Icj To Announce Rohingya Decision Soon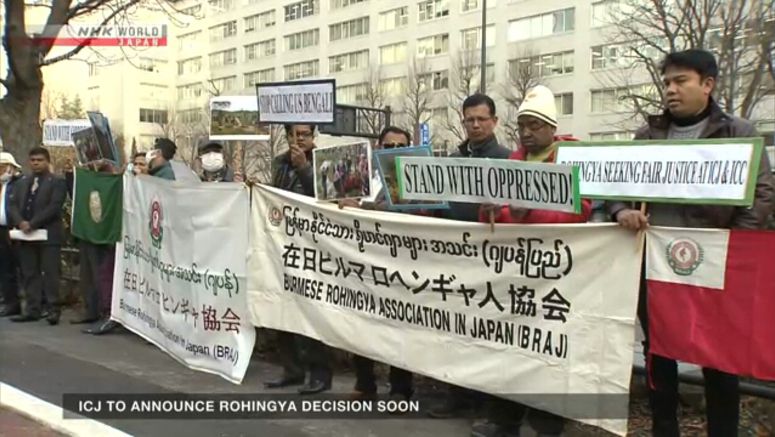 The International Court of Justice says it will make an announcement on Thursday of next week that could include a provisional measure to protect Rohingya Muslims in Myanmar.
The case was brought before the court by the west African nation of Gambia.
More than 700,000 Rohingya Muslims fled to Bangladesh following a crackdown by Myanmar's security forces in 2017.
The UN says Myanmar did this "with genocidal intent" that included mass killings, rape and arson.
Myanmar State Counsellor Aung San Suu Kyi appeared in court last month to stress that the country's military operations were conducted to tackle terrorism. She acknowledged, however, that there may have been failures to protect civilians.
Meanwhile, Rohingya Muslims living in Japan demonstrated in front of the Foreign Ministry, calling for the government's support.
They also submitted a written protest regarding remarks made last month by the Japanese Ambassador to Myanmar. Local media quoted Ichiro Maruyama as saying he "fully believes that there is no genocide in Myanmar."
A Japanese Foreign Ministry official told NHK that the ministry understands the ambassador was aware of the current situation in the country and that it is unable to say whether or not the remarks are correct.