Ikee Returns To Competitive Swimming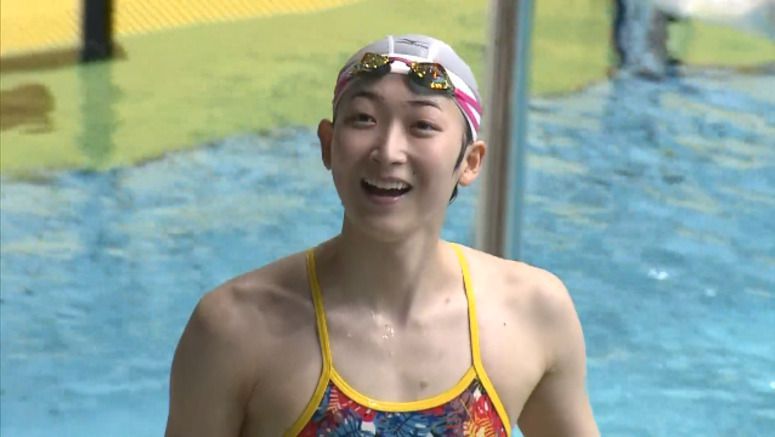 Japanese swimming star Ikee Rikako has returned to competition for the first time in 19 months after revealing she had leukemia early last year.
She took part in the women's 50-meter freestyle on Saturday in a meet held at Tokyo Tatsumi International Swimming Center.
She got off to a slow start, but eventually clocked 26.32 seconds, coming in first in her heat. She placed 5th overall.
She had been hospitalized for around 10 months after being diagnosed with the illness. After being released from hospital, she resumed training for a return to competitive swimming.
After the race, Ikee said she felt extremely tense, but she is glad she was able to far exceed the target time she had set for herself. She added that the race was the beginning of the second phase of her swimming career.