Illness Caused By New Virus To Be Listed In Japan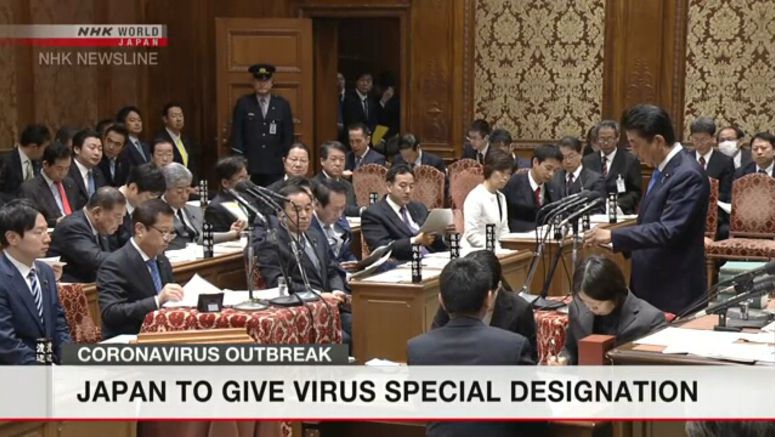 Japan's government is to add pneumonia caused by the new coronavirus to the list of designated infectious diseases on Tuesday.
Members of Prime Minister Shinzo Abe's Cabinet will approve an ordinance giving the illness designations under the country's infectious disease and quarantine laws.
The designations will allow compulsory hospitalizations of patients.
At airports and seaports, suspected patients will be instructed to undergo tests and medical examinations. Those who don't follow the instruction will be penalized.
Japan is also making arrangements with China so that it can send two All Nippon Airways planes for Japanese nationals seeking to get out of Wuhan.
Tokyo may also dispatch a government plane if the number of people wishing to return home is much higher than expected.
The aircraft are expected to arrive at Tokyo's Haneda airport.
Preparations are also underway to deliver medical supplies, including masks and protective outfits, to China on the chartered flights.