Illumination Event Starts In Shinjuku's Kabukicho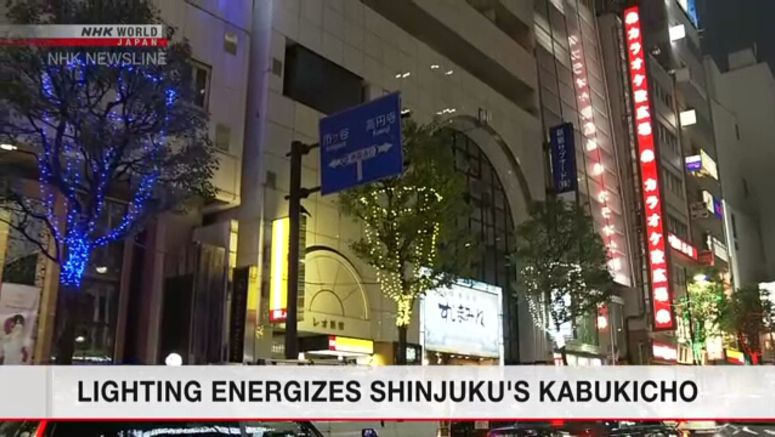 A wintertime illumination event has started in Kabukicho, a nightlife district in Tokyo's Shinjuku Ward that was hit hard by the economic impact of the coronavirus.
About 120,000 LED lights on roadside trees were lit on Monday evening in front of the Shinjuku ward office to kick off the event.
Some trees were lit up in the shape of a wine glass while colorful lights were used to represent the Olympic rings.
A community-based non-profit organization promotes the annual event. It decided to hold this year's event without scaling back, hoping to revive the local economy.
The head of the organization, Fujisawa Kaoru, said a cheerful message from Kabukicho is necessary when people are struggling. She also expressed hope that the illumination will help revive the entertainment district.
The event runs through the end of February. The lights are turned on at 4:30 p.m. every day.