Inaugural Meeting Of Covid - 19 Subcommittee Held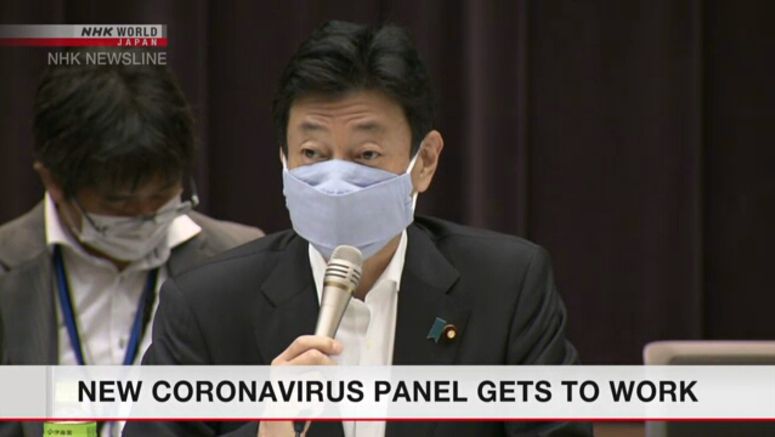 Japan's newly-established subcommittee to discuss coronavirus measures has held its first meeting.
The subcommittee replaces a previous panel of experts that provided key proposals to the government with a focus on curbing the outbreak.
The new panel is made up of experts from a wide range of fields, including economists and a prefectural governor, and will discuss the coexistence of anti-virus measures and economic activities.
Nishimura Yasutoshi, the minister in charge of the national coronavirus response, asked the participants to analyze the number of infections, evaluate the current level of socio-economic activities and find ways to expand testing capacity.
Regarding the rising number of infections in Tokyo in recent days, health minister Kato Katsunobu said medical resources are available, but there is a need to make sure the elderly and the vulnerable will not be infected.
He called on panel members to engage in active and constructive discussions to cope with the situation.
Deputy head of the disbanded expert panel, Omi Shigeru, heads the new subcommittee. He said striking a balance between economic activities and anti-infection measures has become a matter of national concern.
He also suggested the group's proposals to the government will include virus countermeasures at border control centers.
The Japanese government has also created another expert panel to evaluate anti-infection measures in place, making use of Japan's super-computer Fugaku and artificial intelligence.
Its members include Nobel laureate Yamanaka Shinya.