Infected Man Visited Restaurant To 'pass On Virus'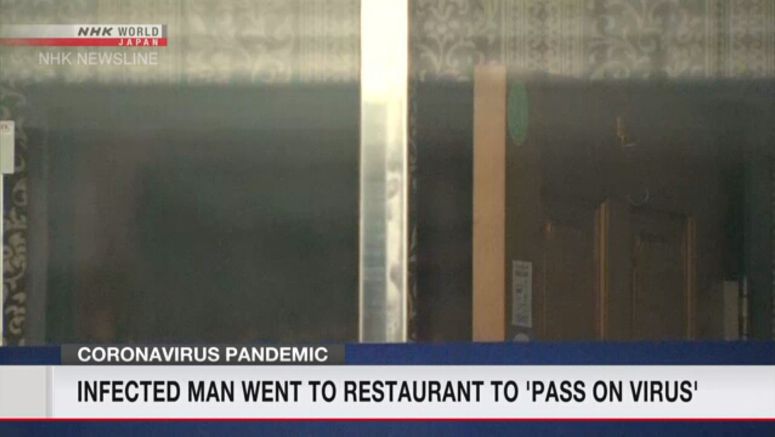 Police in central Japan plan to question a man infected with the new coronavirus who visited a restaurant after the health authorities told him to stay at home.
City officials in Gamagori, Aichi Prefecture, say the man's infection was confirmed on March 4, but he went to the restaurant later the same day. The staff notified health officials because the man, who is in his 50s, said he had the coronavirus.
Sources say that the man told his family before he went to the restaurant that he was going to give the virus to other people.
The restaurant has been closed. An employee in her 30s tested positive for the coronavirus on Thursday. It is not known if she contracted the virus from the man.