Information Center For Lgbt People Opens In Tokyo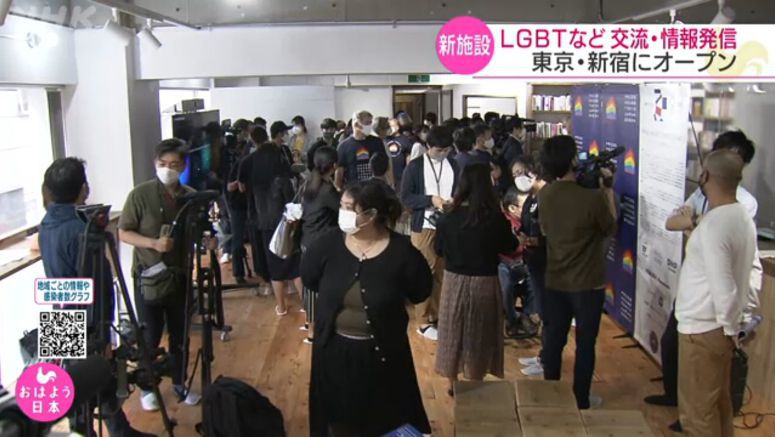 An information and communication center for sexual minorities has opened in Tokyo.
Pride House Tokyo Legacy was set up in the capital's Shinjuku Ward by a group of organizations and companies that supports lesbian, gay, bisexual, and transgender individuals.
At an opening event on Sunday, one person who recently came out as transgender said that in an ideal world people would be able to respect each other's uniqueness.
The individual expressed hope that the new center will help to create a society more open to diversity.
The facility has private counseling rooms, a library with about 600 books on LGBT issues, and a space for events.
It also plans to disseminate information about sexual minorities and sports. The organizers of the Tokyo Olympics and Paralympics have said that "unity in diversity" is a basic concept of the Games.
Matsunaka Gon is the president of the Pride House Tokyo consortium. He said he hopes the center will provide moral support for LGBT people. Matsunaka also said he hopes it will become a place where LGBT community members can consult with others and interact without worries.