Injured Badminton Star Momota Returns To Japan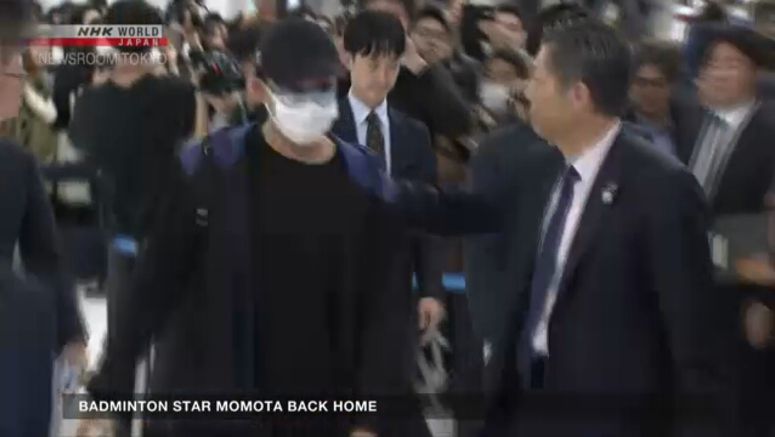 Japanese badminton star Kento Momota has returned home two days after suffering injuries in a car crash in Malaysia.
The world's number one player in men's singles was injured early on Monday when a vehicle he was riding crashed into a truck on a highway en route to the airport. The accident occurred hours after Momota clinched the Malaysia Masters title.
Momota was hospitalized with lacerations on his face and bruises all over his body, but doctors allowed him to fly back to Japan.
He flew out of Kuala Lumpur on Wednesday morning and arrived at Narita Airport outside Tokyo late in the afternoon.
Momota emerged from the arrival gate in a black cap, sunglasses and a white mask. He gave a nod to his fans as he walked slowly toward screening procedures.
Momota seemed to be slightly dragging his left foot when he appeared later in the lobby. He bowed his head to the media and shook hands with the secretary general of the Nippon Badminton Association, Kinji Zeniya.
The association says Momota will undergo another round of tests, and hopes for his comeback at the All England Open Badminton Championships in March.