Intl. Flights At Narita Airport Drop Sharply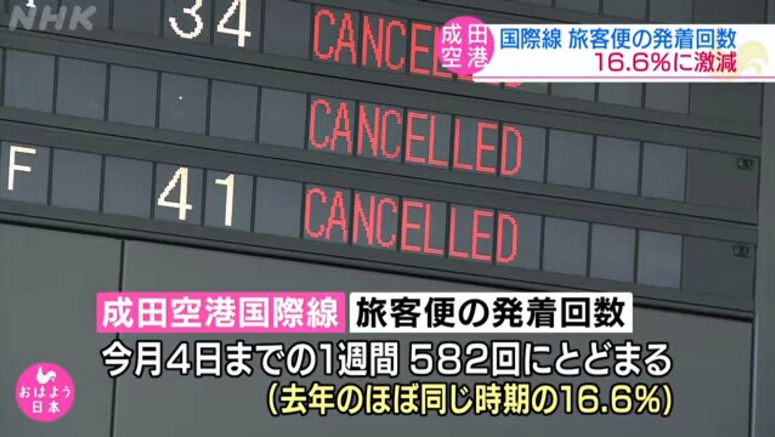 Narita Airport near Tokyo has seen a drastic drop in the number of international flights due to the coronavirus pandemic. Airport officials say weekly flights are down nearly 85 percent year-on-year.
They say Narita had 3661 international arrivals and departures during the week ending January 25,which overlapped with the Lunar New Year holiday. The figure was the largest this year except for the new year holiday period.
But anti-virus quarantine measures have since led to reductions or cancellations .
During the week until April fourth, Narita handled only 582 international flights.
That's down by 83.4 percent from a year earlier.
Airport officials say they're considering granting air carriers a moratorium on charges such as landing fees.
But they say they will seek support from the government, citing a possible negative impact on their own operations.
They say the situation is quite severe and they hope things settle down soon, but in the meantime, they will take all possible measures to maintain airport functions.