Intl. Gymnastics Event To Be Held In Tokyo In Nov.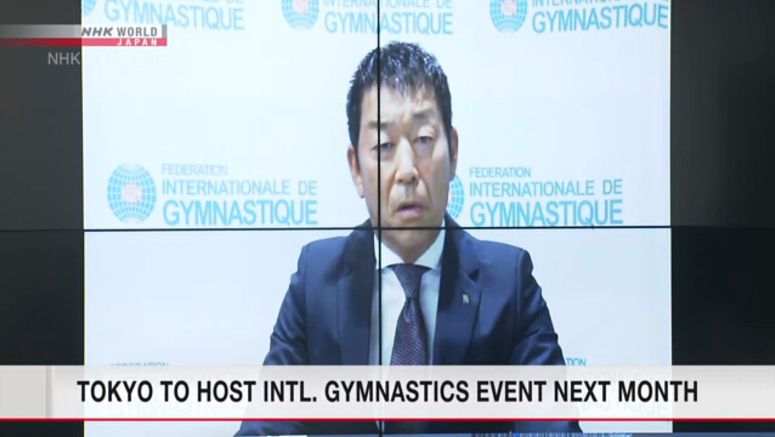 Tokyo will host an international gymnastics event next month. It will be the first competition of an Olympic sport to be held in Japan since the outbreak of the coronavirus.
The president of the International Gymnastics Federation, Watanabe Morinari, made the announcement on Monday.
Athletes from Japan, the United States, Russia and China will participate in the November 8 event at Tokyo's Yoyogi gymnasium. Competitions for national teams and mixed teams will be held.
Japan currently requires citizens arriving from overseas to self-quarantine for two weeks as part of anti-infection measures.
But the organizers have obtained a special permit for the competition from the Japanese government, with consideration for next year's Olympic and Paralympic Games.
Foreign athletes will start arriving in Japan from five days before the competition after completing self-quarantine for about two weeks, as well as taking a PCR virus test, in their home countries.
Officials with the federation's medical committee will monitor the health of the athletes regularly using a special app.
The foreign gymnasts will travel on a special bus in Tokyo, and will not be allowed to go anywhere except their hotels and the event venue. They will also be required to take a PCR test every day.
Watanabe said it will be vital that none of the athletes contracts the coronavirus, and that the virus is not brought into Japan. He added he hopes the event will give a boost to next year's Tokyo Games.
From Japan, two-time Olympic gold medalist Uchimura Kohei will take part, along with Kaya Kazuma who won bronze at last year's world championships.