Isolated 'special Court' Ruled Unconstitutional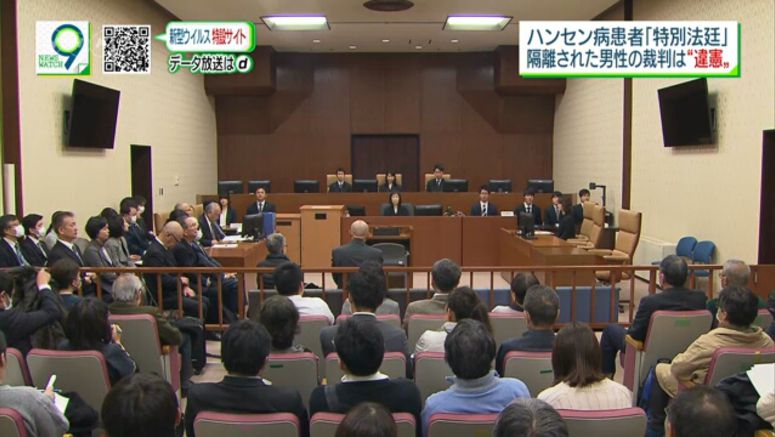 A Japanese district court has found it unconstitutional to have held a trial decades ago for a man who was declared a patient for leprosy, or Hansen's disease, at isolation facilities.
The man was charged with a murder, and his trial was held at a "special court" in the 1950s. He was sentenced to death, and executed in 1962 at the age of 40.
Six former patients who claim the man was innocent say discrimination against the man during the trial at the ad hoc court violated the Constitution. They also say it was unlawful for prosecutors not to request a retrial. They had sought damages of about 900 dollars each.
The Kumamoto District Court handed down the ruling on Wednesday. The plaintiffs say this is the first ruling that holding a trial at isolation facilities was unconstitutional.
The presiding judge said the court acknowledges that only Hansen's disease patients received the unreasonable treatment of being tried at isolation facilities without consideration of whether trials can be done at normal courts.
The judge said his trial at the special court was irrational discrimination, violated equality under the law, and ran counter to respect for individuals guaranteed under the Constitution.
The court noted that the special court was designated to places where the public did not have access, almost tantamount to a refusal of hearing the trial at the site. It pointed out that may run counter to the principle of an open trial.
But, the court dismissed the compensation claim against the central government. The judge said those constitutional violations do not mean a procedural violation that affects the recognition of facts in criminal trials, and that prosecutors are not obliged to request a retrial.