Japan Abandons Aegis Ashore Deployment Plan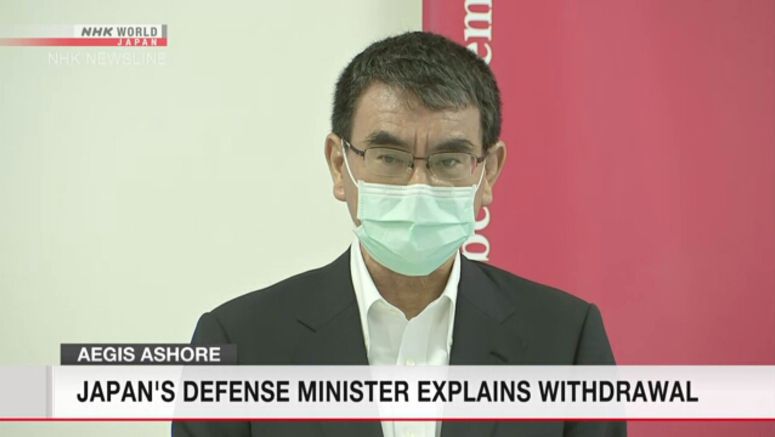 Japanese Defense Minister Kono Taro says the government has abandoned its plan to deploy the Aegis Ashore land-based missile defense system in Yamaguchi and Akita prefectures.
Kono announced on Monday last week that the deployment plan had been suspended. He explained the background to the decision at a meeting of the National Security Council on Wednesday that was attended by Prime Minister Abe Shinzo and some Cabinet members.
Japan's main governing Liberal Democratic Party held a security meeting on Thursday morning. Kono said the council had discussed the matter and decided to abandon the plan, and he apologized for the confusion.
Kono added that it's unwise in terms of national security to have Aegis-equipped destroyers focus solely on missile defense, in light of the current situation in the East China Sea.
He stressed the need to think of medium and long-term measures, and promised the government and the party will work together in discussing a strategy for national security, including an alternative missile defense system.
Former defense minister Onodera Itsunori, who heads the LDP's national security panel, said the party will set up a project team to create a new framework for missile defense.
The ministry had planned to deploy the Aegis Ashore missile defense system in the northern prefecture of Akita and the western prefecture of Yamaguchi to effectively cover all of Japan.
The candidate sites were the Ground Self-Defense Force's Mutsumi training area in Hagi City, Yamaguchi Prefecture, and the Araya training area in Akita City.
But the ministry's slipshod surveys and poor explanations angered Akita residents, forcing the ministry to look for new sites from scratch.