Japan Aims For Conclusion On Radioactive Water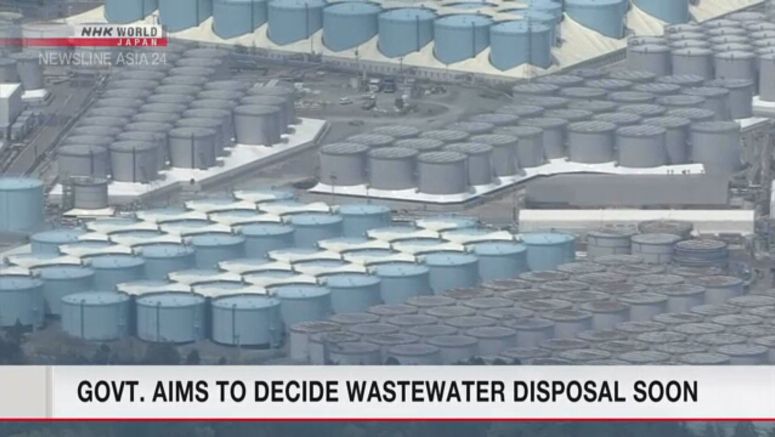 Japan's Economy, Trade and Industry Minister Kajiyama Hiroshi has said the government is seeking to reach a conclusion as early as possible on how to dispose of radioactive water stored at the crippled Fukushima Daiichi nuclear power plant.
Water used to cool molten nuclear fuel from the March 2011 accident is treated to remove most of the radioactive material. However, tritium and some other substances remain in the water, and the amount of such water stored at the Fukushima plant has been increasing.
In February, a government panel proposed releasing the water into the sea or vaporizing it into the air after diluting it to a level that meets environmental and other standards. The panel said those are realistic options.
The government has since been considering how to proceed by seeking opinions from local residents and business operators in fisheries, forestry and agriculture.
Kajiyama told reporters on Friday that the issue cannot be left unresolved for good. He said work to consider various opinions and reach a conclusion is now underway.
He said the government will conduct further discussions and come up with a conclusion in a responsible manner. However, he added that the specific timing has yet to be decided and only vowed to deepen discussions.