Japan - Chartered Plane Arrives In Wuhan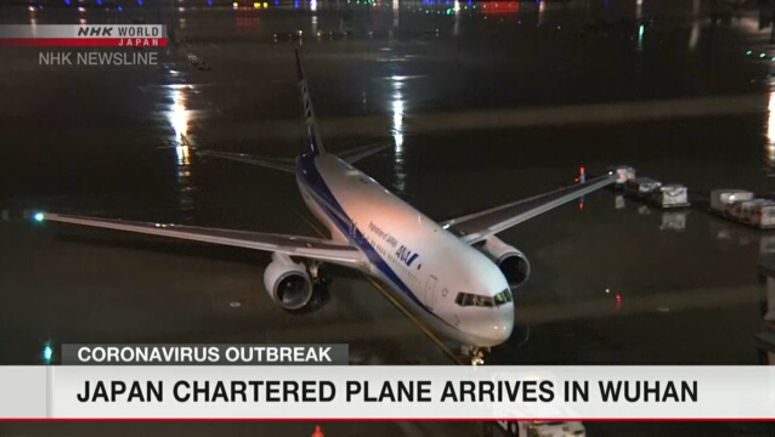 A chartered jet has arrived in Wuhan to evacuate Japanese nationals from the Chinese city at the center of the new coronavirus outbreak.
The Japanese government chartered the All Nippon Airways Boeing 767 that flew into Wuhan late Tuesday night.
About 10 medical staff and government officials were on board. The plane is also carrying a large volume of aid supplies such as masks and protective gear.
The government says about 650 Japanese nationals are hoping to leave the city.
Around 200 of them are due to take the first flight. The plane is expected to return to Tokyo's Haneda Airport on Wednesday morning.