Japan Coast Guard, Taiwan Boat In Minor Collision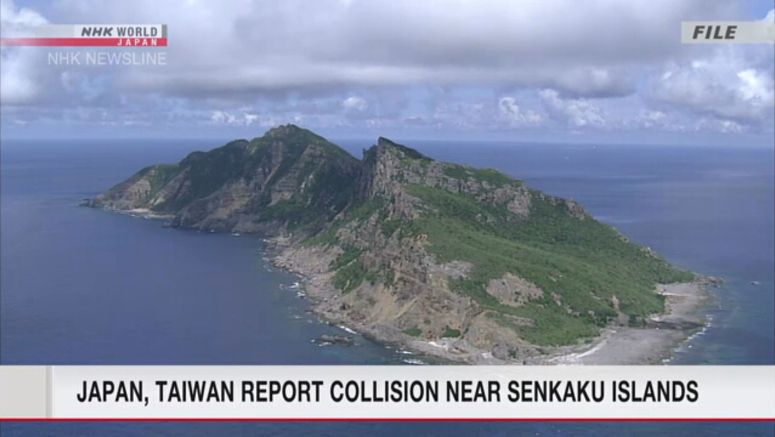 A Japan Coast Guard vessel and a Taiwanese fishing boat were involved in a minor collision in Japan's territorial waters off the Senkaku Islands in the East China Sea.
The coast guard says the incident took place shortly after 3:00 p.m. on Sunday.
It says the Taiwanese fishing boat was illegally operating in the area.
It says the patrol vessel moved alongside the fishing boat as officers ordered it to leave Japan's territorial waters.
The stern of the patrol vessel and the bow of the fishing boat hit but no major damage was sustained by either vessel and no injuries were reported.
The coast guard says a protective buffer around the vessel was damaged.
The fishing boat left the territorial waters and the patrol vessel returned to its regular duties.
Japan controls the Senkaku Islands. China and Taiwan claim them. The Japanese government maintains the islands are an inherent part of Japan's territory, in terms of history and international law. It says there is no issue of sovereignty to be resolved over them.