Japan Confirms 1st Case Of New Coronavirus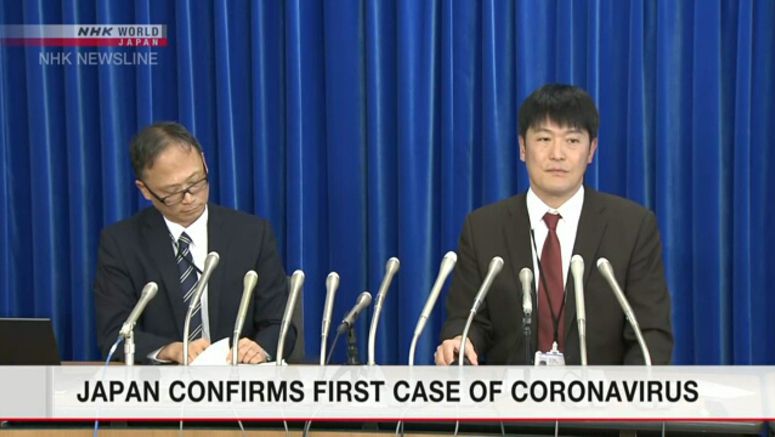 The Japanese health ministry says a new strain of coronavirus has been detected in a man who visited Wuhan, China. The inland Chinese city has been hit by a pneumonia outbreak that is likely caused by the virus.
This is the first confirmed case of a new coronavirus infection in Japan.
Ministry officials say the man in his 30s, who lives in Kanagawa Prefecture, near Tokyo, developed a fever in Wuhan on January 3. They say the man saw a doctor after returning to Japan on the 6th, and was hospitalized.
The National Institute of Infectious Diseases conducted tests and detected the new coronavirus.
The ministry says the man recovered and was discharged from the hospital on Wednesday.
The man reportedly told officials that he didn't visit a seafood market in Wuhan that has been linked to most of the cases. They say the man had been in close contact with people who were infected.
A mysterious form of pneumonia started spreading in Wuhan last month. The new type of coronavirus has been detected in 41 patients, including a 61-year-old man who has died.