Japan Defense Ministry Seeks $52 Billion Budget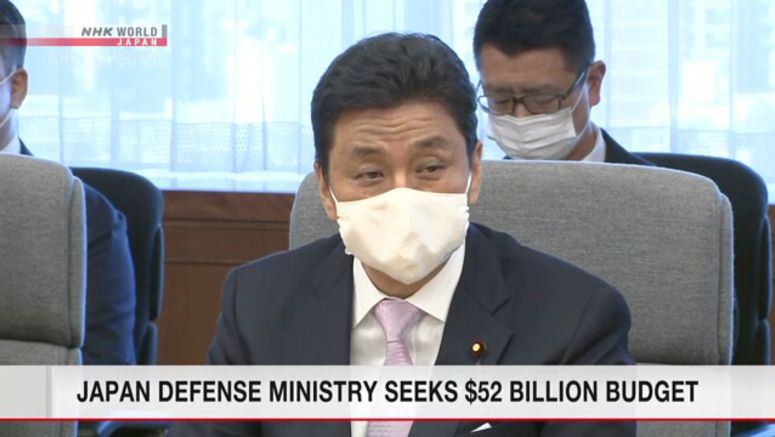 Japan's Defense Ministry is seeking a record 52 billion dollar budget for the fiscal year starting in April 2021.
The ministry decided on the amount, which is 3.3 percent more than the initial budget for the current fiscal year, at a meeting on Wednesday attended by Defense Minister Kishi Nobuo.
The budget request includes about 686 million dollars for space-related programs, such as designing a surveillance satellite slated for launch in 2026 and research on a satellite constellation for missile defense. The ministry is placing a priority on boosting defense capabilities in space.
Another priority is upgrading cybersecurity. The request includes 338 million dollars for measures such as creating a cyber defense unit within the Self-Defense Forces.
The ministry is also seeking 731 million dollars for development of a follow-up model to the Air Self-Defense Force's F2 fighter jets, and 256 million dollars for measures to fight the coronavirus and other infectious diseases.
Meanwhile, the ministry did not request a specific amount for planning an alternative to the Aegis Ashore land-based missile defense system, or for realignment of US forces in Japan.
The ministry will finalize the specific amount before the fiscal 2021 budget is compiled at the end of December.