Japan Defense Paper: Covid - 19 May Spur Power Race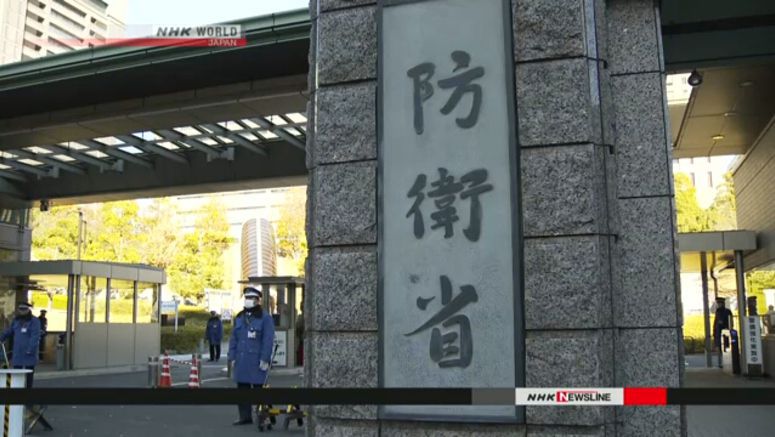 Japan's defense white paper warns that the coronavirus pandemic may expose competition among countries seeking to expand their influence.
The annual report was presented at a Cabinet meeting on Tuesday. It says China has been making "propaganda efforts" amid growing social uncertainty and confusion caused by the spread of infections.
The report also mentions that the pandemic "may expose and intensify strategic competition among countries intending to create international and regional orders more preferable to themselves and to expand their influence."
It says such moves are security issues that should be closely watched with great concern.
The report also expresses grave concern over the presence of Chinese government ships on a near-daily basis just outside Japan's territorial waters off the Senkaku Islands in the East China Sea.
It says, "China has relentlessly continued unilateral attempts to change the status quo by coercion in the sea around the islands."
Japan controls the islands. The Japanese government maintains the islands are an inherent part of Japan's territory. China and Taiwan claim them.
The white paper adds that China has "sustained high-level growth of its defense budget without transparency, engaging in broad, rapid improvement of its military power in qualitative and quantitative terms."
It says this has raised strong regional and international concerns, and that China should act in accordance with the principle of the rule of law.
Regarding North Korea, the white paper says the country already has the capability to mount nuclear warheads on ballistic missiles that could reach Japan.
It says the North is believed to be trying to breach missile defense networks and that its technological advancements pose new challenges for the information-gathering and interception postures of relevant countries, including Japan.
As for Japan's national defense, the white paper notes that a decision was made in June to withdraw the introduction of the Aegis Ashore land-based missile defense system in Yamaguchi and Akita prefectures.
It says the future direction will be examined based on discussions by the government's National Security Council.
However, descriptions of Aegis Ashore remain in other parts of the report, including sections on ballistic missile defense. The Defense Ministry says it left the references because the decision to give up the deployments has not been formally endorsed by the Cabinet.