Japan Doctors To Trial Plasma Treatment For Virus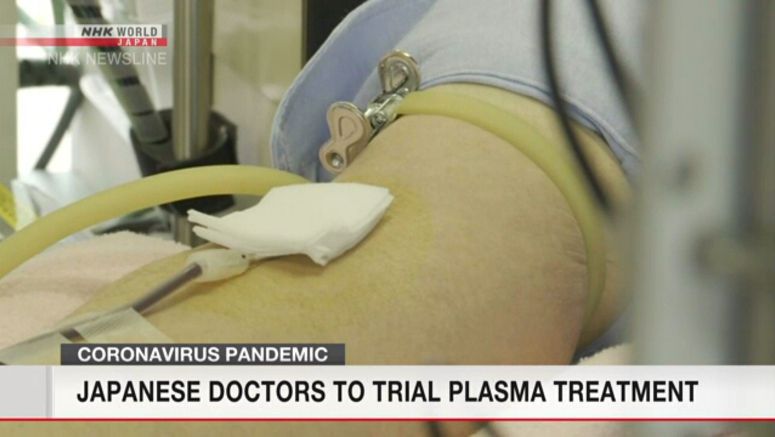 A group of doctors in Japan is set to begin a clinical trial of a blood plasma treatment for the coronavirus.
The group from the National Center for Global Health and Medicine was given an official go-ahead by the center's ethics committee on Thursday.
The treatment involves giving people an infusion of blood plasma taken from those who have recovered from the virus.
The plasma contains antibodies which could give a person immunity to the virus.
There have been reports of the treatment working for severe cases in China.
The doctors in Japan plan to take 400 milliliters of blood from each of about 50 recovered patients and transfer the blood plasma to 50 patients.
The doctors hope to receive blood donations from next week and start the infusions in May.
Doctor Kutsuna Satoshi, who is in charge of the clinical trial, says the antibody treatment has proven effective for Ebola.