Japan Explains Alternatives To Aegis Ashore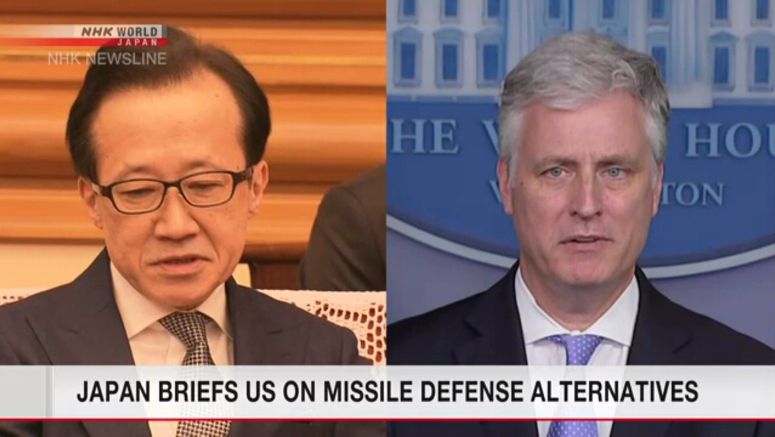 Japan's national security adviser has told his US counterpart that Tokyo is studying alternatives to the US-designed Aegis Ashore missile defense system.
Kitamura Shigeru met Robert O'Brien in Washington on Thursday.
Kitamura said Japan's new Prime Minister Suga Yoshihide remains committed to strengthening the US-Japan alliance.
He also pledged close cooperation with Washington to promote a free and open Indo-Pacific.
Kitamura said the Japanese government is working toward a new policy on missile defense that will include a replacement for Aegis Ashore.
Tokyo withdrew plans to deploy the land-based system earlier this year.
The two officials discussed economic cooperation and the Indo-Pacific security situation. They also pledged to continue working closely together.