Japan Finalizing Guidelines To Fight Coronavirus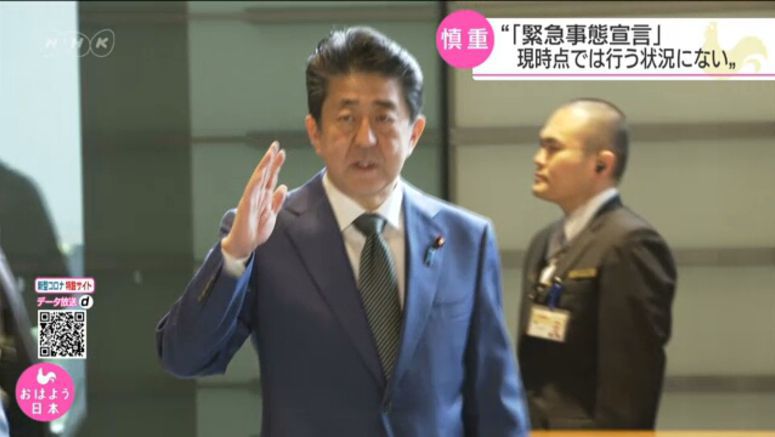 The Japanese government is expected to decide on a set of basic guidelines to fight the coronavirus as early as Saturday.
Prime Minister Shinzo Abe instructed a new government task force on Thursday to create such guidelines. The task force was established based on a new law that allows the prime minister to declare a state of emergency.
The government presented a draft of the guidelines at a meeting of a panel of experts on Friday. Some experts made suggestions about ways to provide medical care, as well to effectively disseminate information.
The completion of the guidelines would pave the way for the prime minister to declare a state of emergency.
However, the government doesn't believes the current situation warrants such a declaration, as the number of infections in Tokyo is still low relative to the population.
It will consider whether a declaration should be made by taking into account the views of experts and local governments, as well as the course of new infections.